Free shipping nationwide on all Kiwipong products!
World Series 2020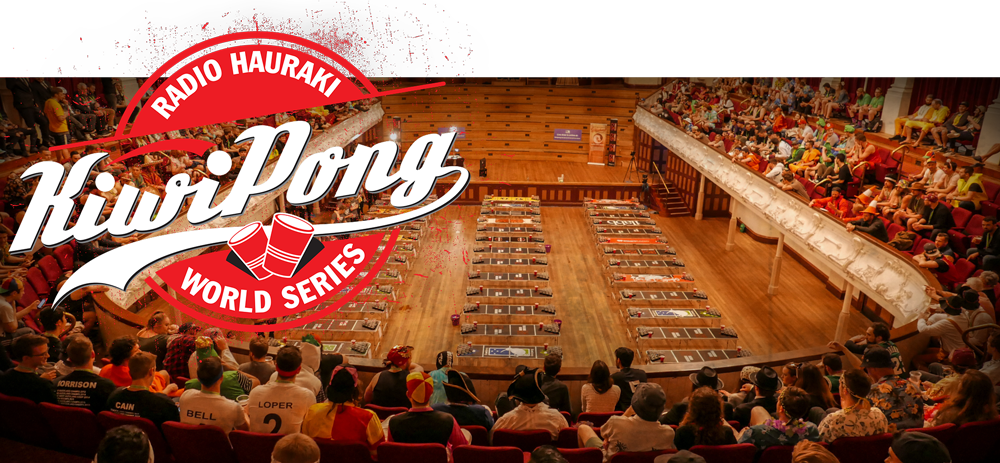 The Kiwipong World Series returns bigger and better than ever for 2020 at the Auckland Town Hall has been locked in for the 7th of November 2020
Registration from 11:30am – enter Town Hall from Queen Street or Grey's Avenue Access. First games will start at 12 noon but you must be registered.
Winner takes all! First prize – $10,005 NZD
Free Wakachangi on entry
320 teams – 64 pools of 5; play every team in your pool once to earn your spot in the Wakachangi Arena sudden death knockout rounds! – The team who wins – wins a prize for everyone in their pool
Full Pools and Best of the Rest – Unlike previous years teams will be allocated pools on arrival at the event. This is to ensure all pools are full. If some entrants do not turn up then the balance of the teams included in the first knockout round of 64 will be made up of the best second placed teams from pool play (determined first by wins, then by points differential).
Supporters – Free of Charge
We LOVE Supporters! Come down and support your mates, dress up, yell and even encourage distraction if that's the tactic.
 Tournament Rules Entry Conditions
If you're interested in being involved as a sponsor, get in touch to see what options are available.
If you have any questions regarding the World Series, please email us at worldseries@kiwipong.co.nz
Kiwipong World Series 2018 Official Doco / Highlights
Kiwipong World Series 2017 Highlights
Kiwipong World Series 2016 Highlights